Been looking over Wikipedia's
glyph
lists
to try and figure out what the heck Ben's door says, but it's really tough to see them all.
The door again: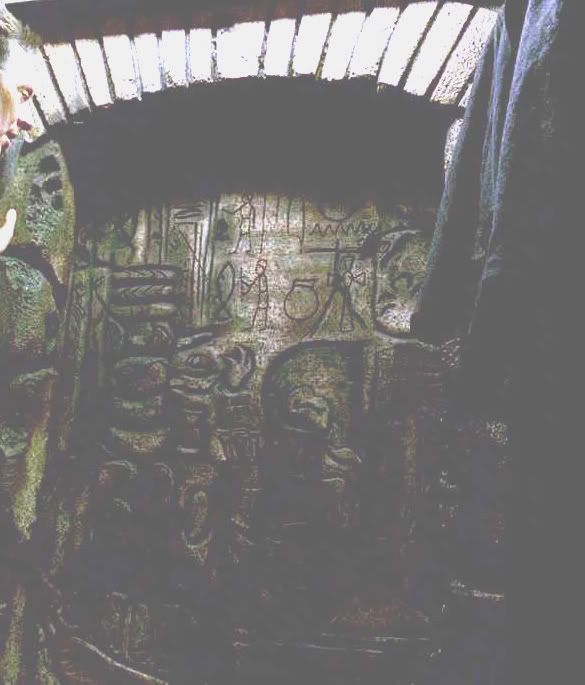 As far as I can tell, the two little men on the door are A27 (top) and A24 (bottom), both of which seem to mean "to strike" or "to hit."
The container is probably W24, which means "to get."
The ankh traditionally means "life," but the one on the door seems more stylized than a normal ankh symbol. It looks a bit like an upside-down Q7 symbol. Sort of.
There's also a folded cloth up top, one of the symbols from the
Swan timer
, which means "health."
The squiggly line is universal for water, but I can't really make out the symbol it's under. It looks like one of the container symbols with two little circles inside towards the top.
The little upside down fish like symbol, depending on whether there really is a line underneath the tail or not, could be either V7, which is a phonetic symbol, or perhaps U36 which can mean "alas."
Anyway, I've stared at these things long enough. Best guess: "Enter this chamber and get a weapon to use to strike your enemy and save your life." Or something. Anyone out there with better eyes than me? :)